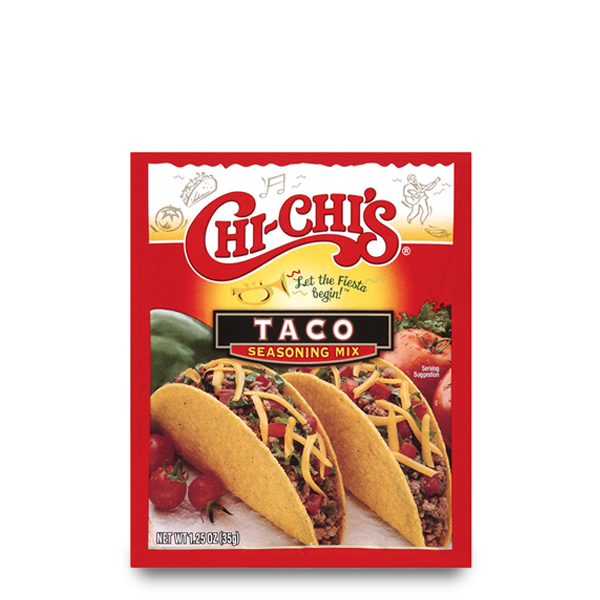 CHI-CHI'S® Taco Seasoning Mix
Don't settle for bland tacos. Kick up taco night with the zesty flavors of CHI-CHI'S® Taco Seasoning Mix. It's a signature mix of robust spices that are sure to please everyone you're feeding. Whether you're hosting a taco bar and making Spicy Meatball Tacos, you're meal will bring the flavors of fun!
Ingredients
Spices, Wheat Flour, Sugar, Dehydrated Onions, Salt, Garlic Powder, Autolyzed Yeast, Monosodium Glutamate, Onion Powder, Citric Acid, Silicon Dioxide (Anticaking Agent), Paprika, Natural Flavoring.